Our History
Our philosophy has always been "Preventative Family Dentistry," founded on identifying each patient's unique needs in a warm and caring environment. This philosophy—that the patient experience and care come first—has guided the development of our clinic since day one and continues to be our priority.
In 2022 Rosetown Dental moved into a new state-of-the-art clinic. This beautiful space allows us to offer our patients the best dental technology in a warm and comfortable atmosphere.
Modern procedures offered by Rosetown Dental include same-day one-visit crowns, digital radiography, and Itero digital scanning. Our dentists serve as general practitioners and offer all general dental procedures, Invisalign orthodontics, and cosmetic dentistry — essential services in a rural area!
We also want you to know that we love patients of all ages and that our office is very kid-friendly.
Thanks for choosing Rosetown Dental!
Meet our amazing team! We're dedicated to working together to provide all patients with the best dental services possible.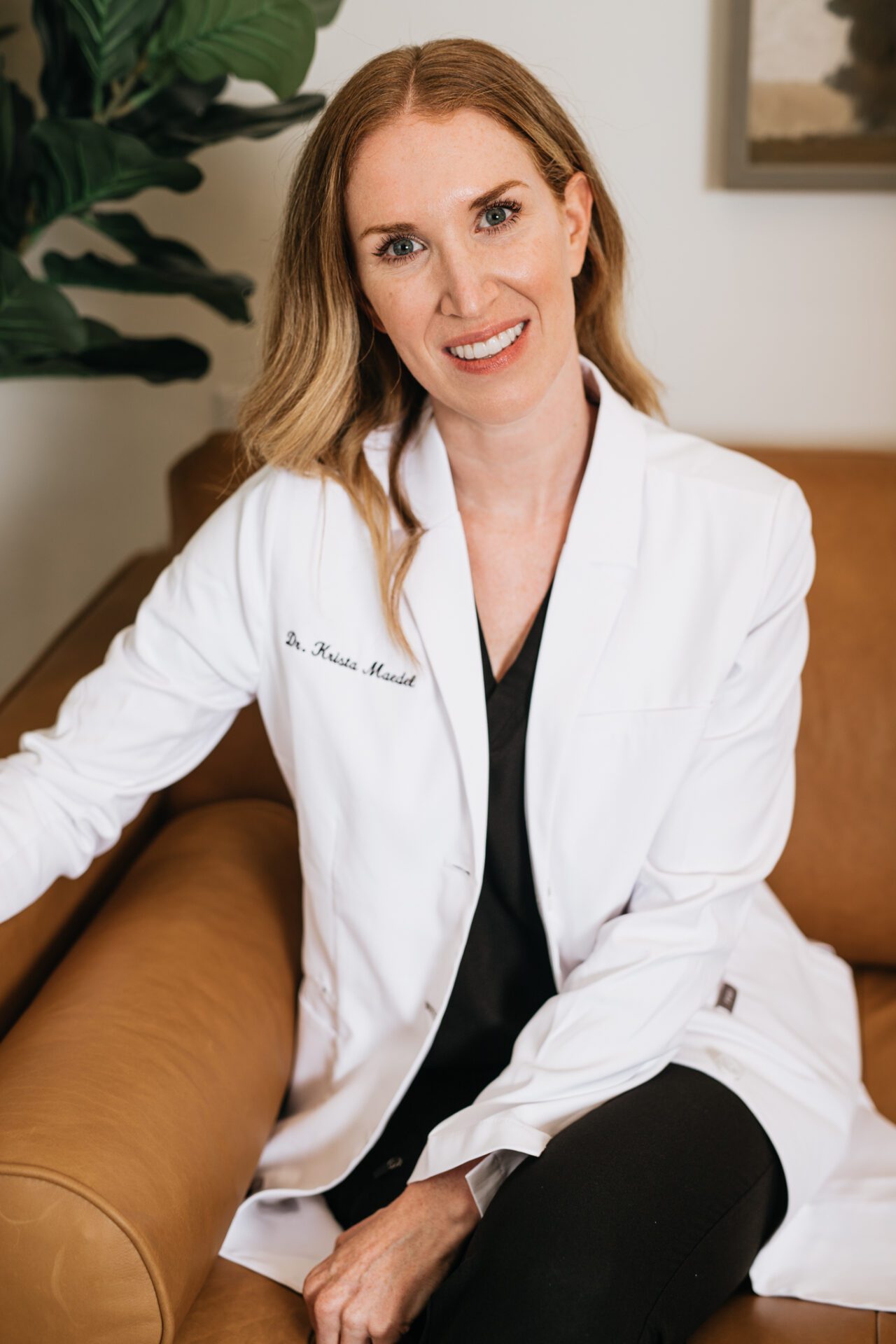 Learn More
Dr. Maedel began her career as a general dentist in 2009, after graduating from the University of Saskatchewan. Dr. Maedel was born and raised in Kindersley and currently practices dentistry at both Lifetime Dental in Kindersley and Rosetown Dental.
Dr. Maedel enjoys all areas of general dentistry but has a passion for Invisalign orthodontics, cosmetic and implant dentistry.
In 2020 Dr. Maedel became a DIAMOND Invisalign provider. Diamond status is the top 1% of all general dentist and orthodontist Invisalign providers worldwide. Dr. Maedel has completed hundreds of hours in Invisalign continuing education and is an active member of the American Academy of Clear Aligners. She is extremely passionate about Invisalign treatment and believes that a healthy perfect smile enables a person to reach their maximum potential in life. Dr. Maedel offers free Invisalign consultations and interest-free financing to help make Invisalign treatment a feasible and affordable option for her patients.
Dr. Maedel has also attended multiple implant continuing education courses and completed many hours of extensive hands-on training in implant dentistry. She places implants in select cases as well as works alongside dental specialists to restore more complex dental implant cases.
When Dr. Maedel isn't working, she enjoys traveling, skiing, hot yoga, camping and spending time with her family and friends.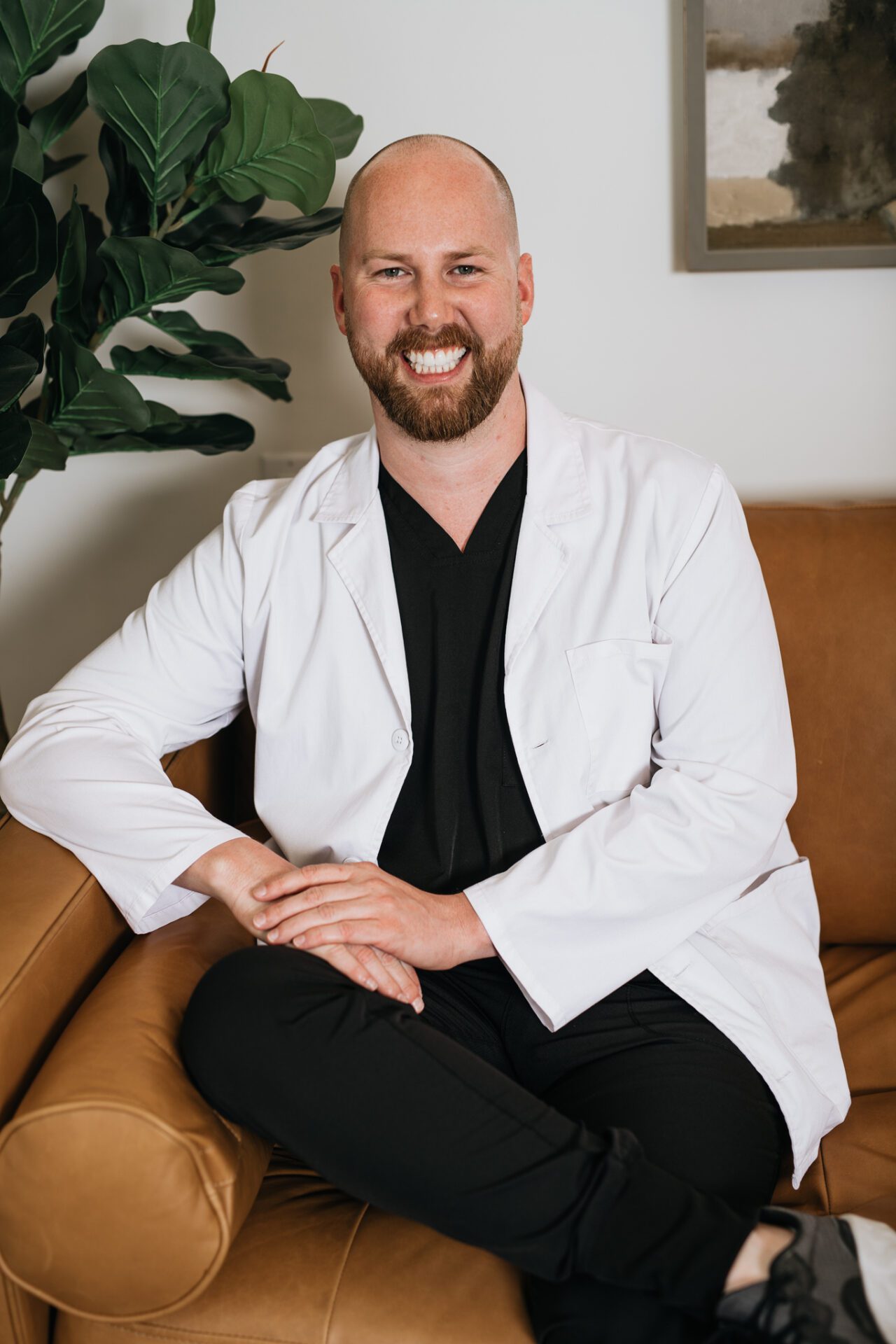 Learn More
Christopher Bertsch was born and raised in Saskatoon. He enjoyed his time at the University of Saskatchewan while completing degrees in physiology, finance and dentistry.
While in the College of Dentistry he was quick to get involved. Christopher was Social Representative and an active member on the student council. Christopher is also a founding member of the first student-run dental clinic in Saskatoon, DIRECT Dental.
DIRECT Dental is near and dear to Christopher, as he gets so much inspiration from combining his passion for community, volunteerism and dentistry.
Christopher enjoys practicing in all areas of general dentistry and strives to make patients feel comfortable and taken care of. He takes a particular interest in using dentures to restore function and aesthetics to patients' smiles. Christopher also looks forward to growing his Invisalign practice at Rosetown Dental.
Outside of dentistry, Christopher uses every free moment to visit, laugh and spend time with friends and family. He and his wife, Jenna, love entertaining, travelling and playing with their dogs Reba and Penny. Christopher also enjoys drawing, cooking and baking, camping, fishing and water sports.
REGISTERED DENTAL HYGIENISTS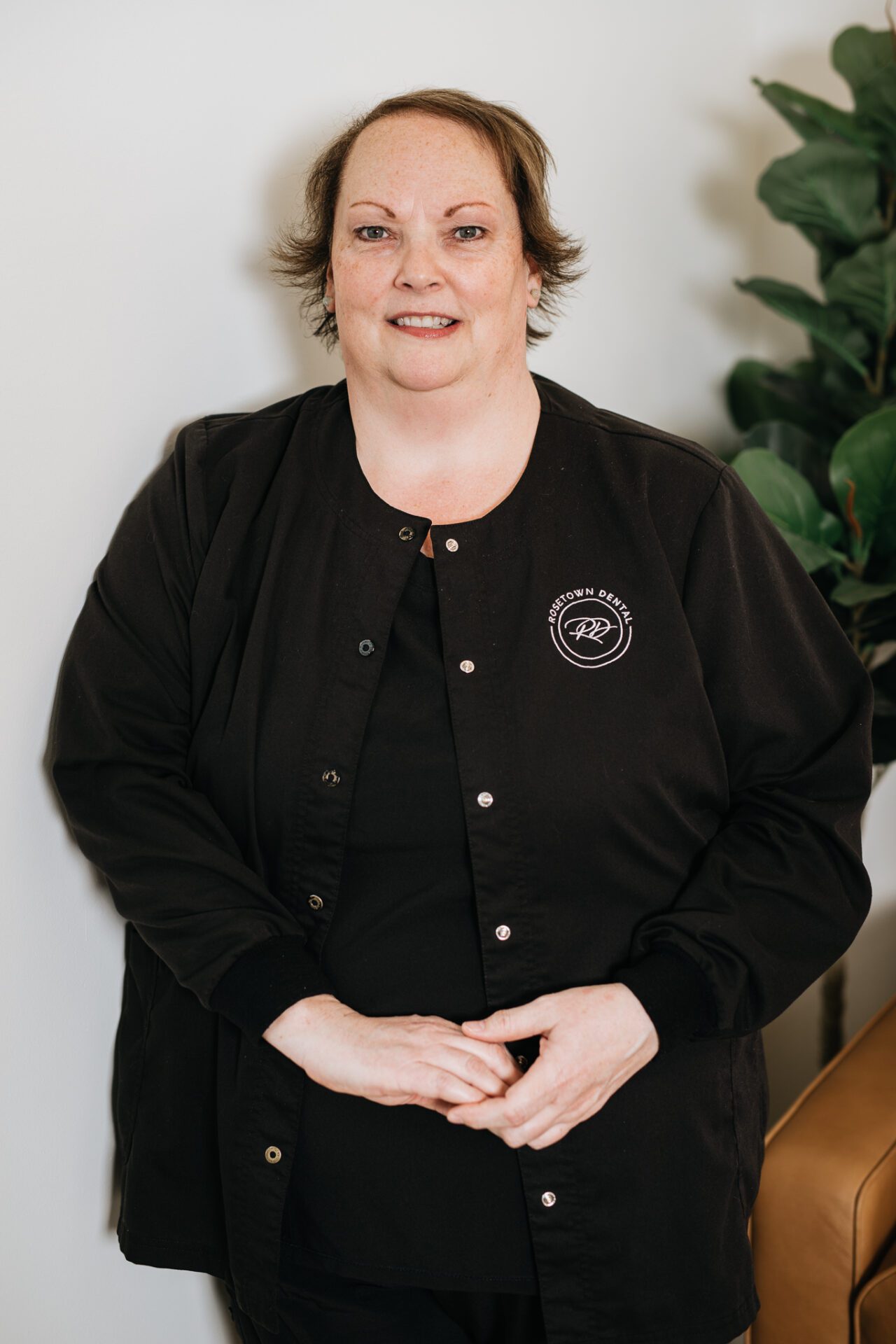 Denise
Learn More
Denise grew up in Rocanville, SK. In 1984, she enrolled in the Dental Therapy program at Wascana Institute of Applied Science and Technology. In 1988, after practicing dental therapy in northern Saskatchewan for 2 years she joined Rosetown Dental. She then went on to further her education at SIAST and received her Diploma in Dental Hygiene in 1991 before returning to Rosetown. When Denise isn't seeing her long-standing loyal patients, she enjoys spending time with her family.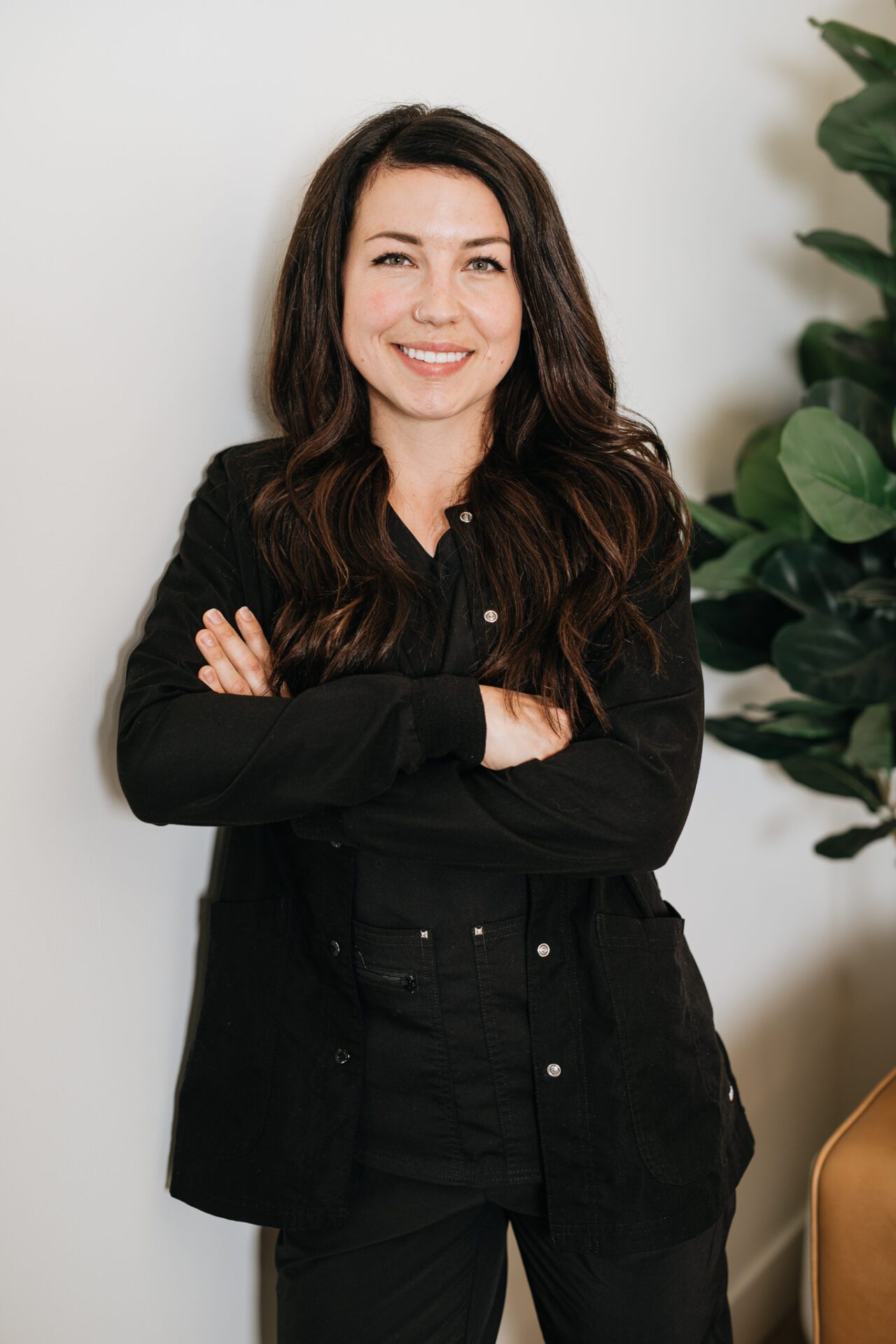 Kelsey
Learn More
Kelsey has been working at Rosetown dental as an RDH since 2016. She completed her dental hygiene course at SIAST in Regina in 2014.
She is a born and raised farm kid from the Sonningdale area and currently resides in Biggar with her fiancé, two sons and her dog. She takes a lot of pride in her career and spends time getting to know her patients and relating to them in the farming community.
Aside from being a mom and a hygienist, Kelsey enjoys going to the gym, spending time behind her camera and spending the summer months at the lake with her whole family.
Brittni
Learn More
Brittni Graduated from the Saskatchewan polytechnic dental assisting program in 2016 and joined the Rosetown Dental team in 2017. She lives on an acreage outside of Rosetown with her husband, their son, and their Dog Gunner. In her free time, she enjoys camping, golfing, visiting her family at Tobin Lake, and a good nap. Brittni loves getting to know her patients and ensuring everyone has a positive experience!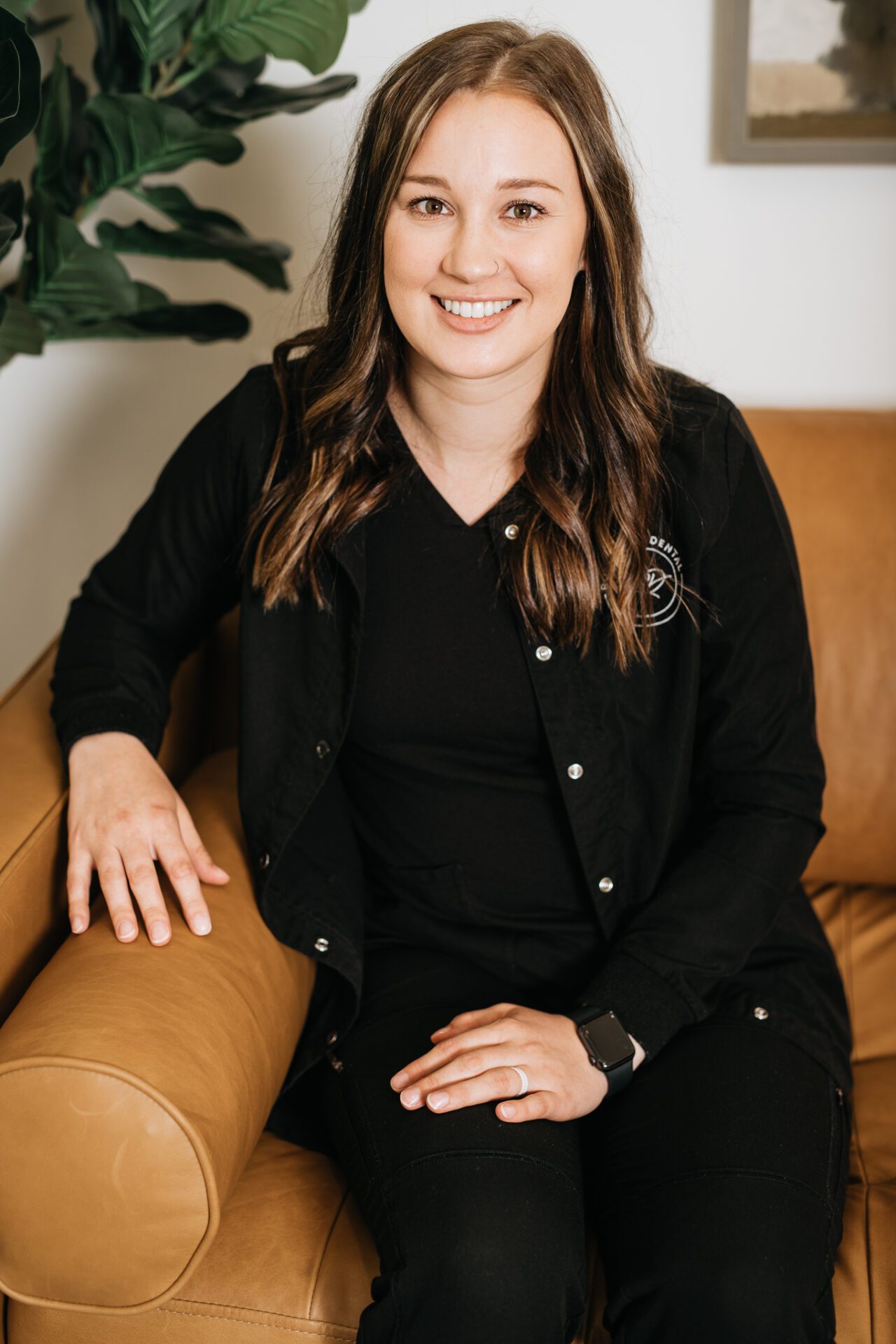 Maddy
Learn More
Maddy grew up on a grain and cattle farm east of Loreburn, SK. After high school, she completed her Dental Assisting Certificate at the University College of the North in The Pas, MB, and started working at Rosetown Dental in 2017. She now lives in Macrorie, SK with her husband and their daughter, where they operate a grain and cattle farm. She enjoys spending time at the lake camping with friends and family.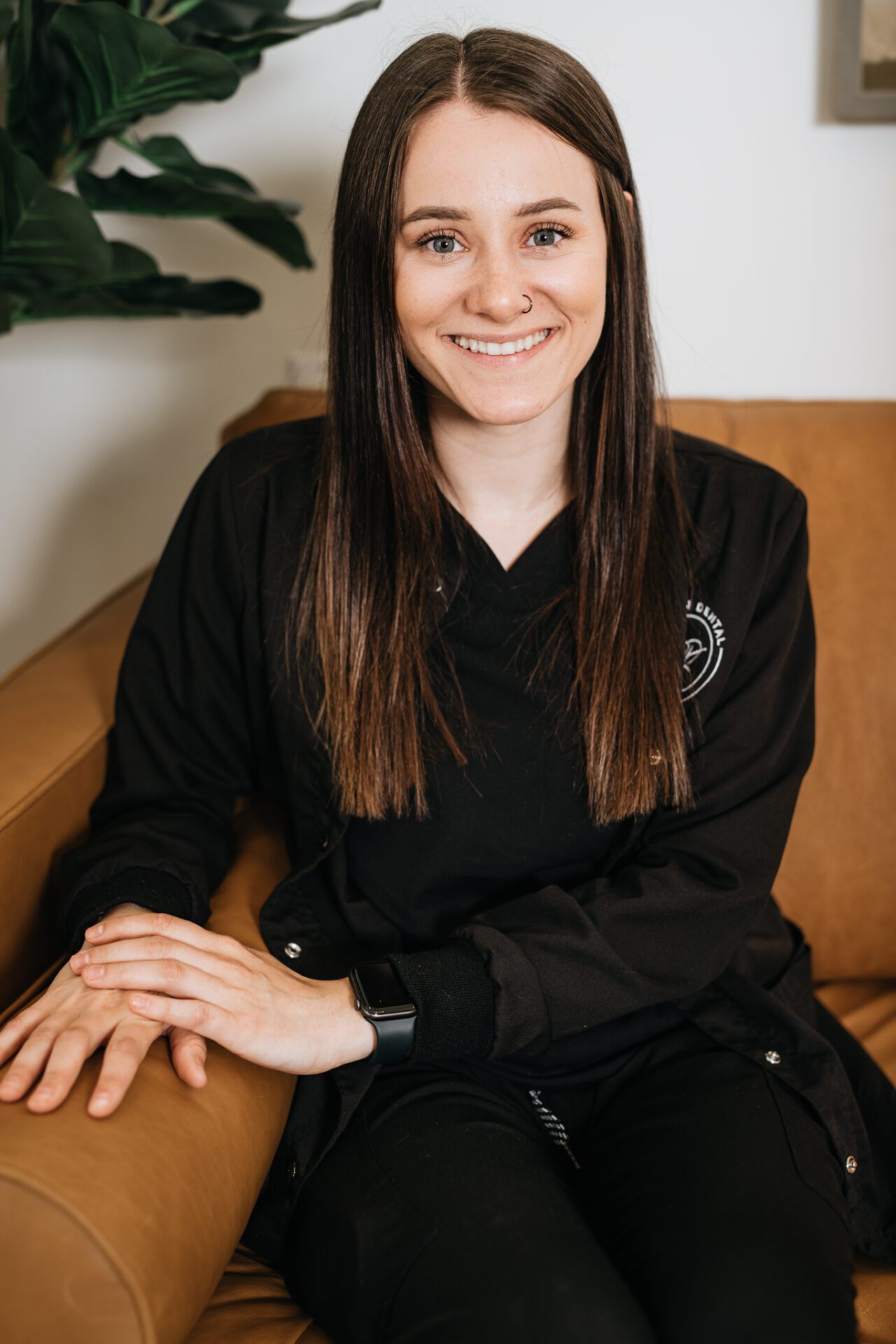 Cailey
Learn More
Cailey grew up in Rosetown, SK, graduated from the dental assisting program at Sask Polytechnic Regina in 2020 and has been a member of the team since January 2021. She loves her job and considers the Rosetown Dental team to be her second family. Cailey enjoys spending her time with her dogs Mac and Oreo, at the lake, hunting, and being with her family.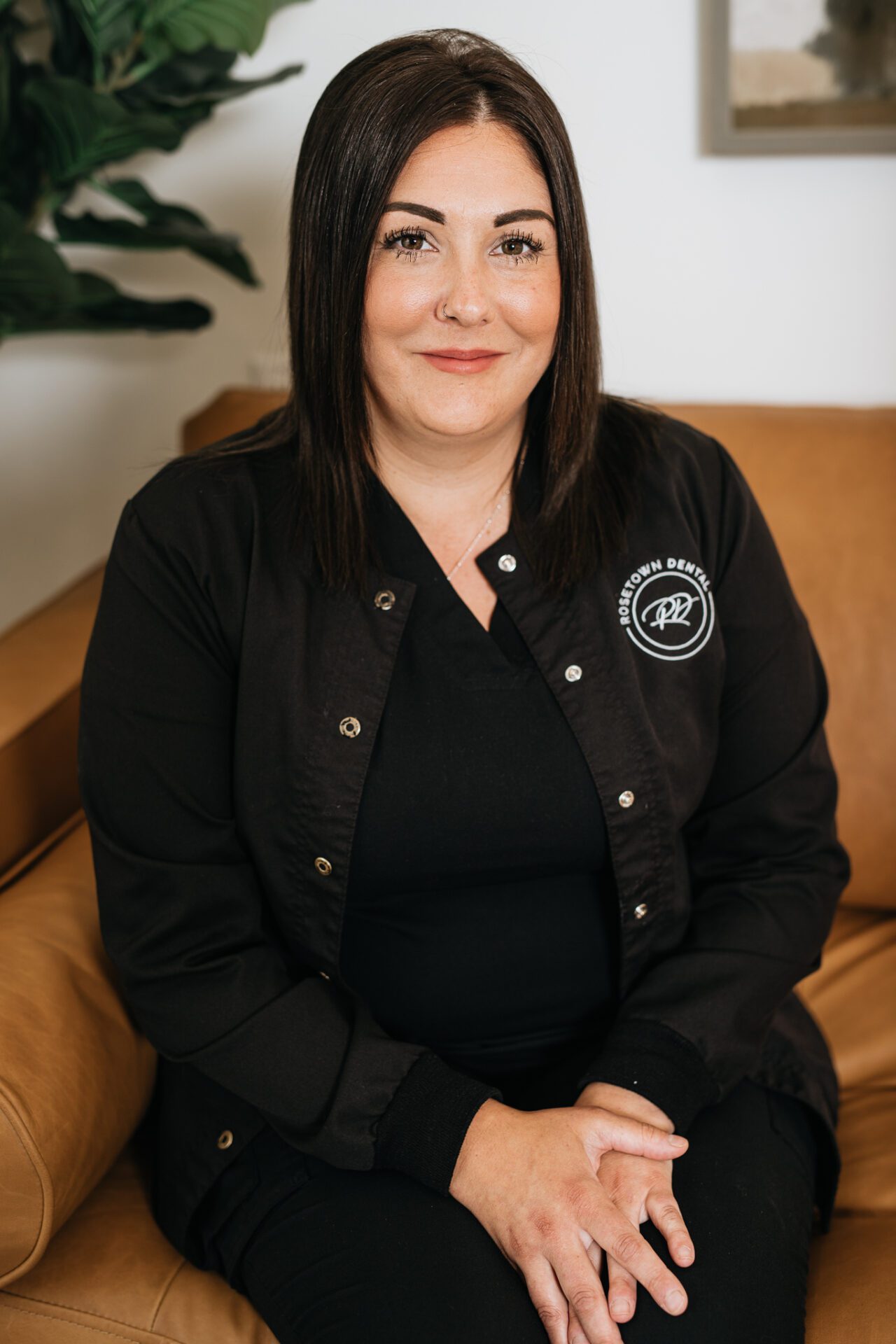 Stacia
Learn More
Stacia grew up in Regina Saskatchewan and has lived in Rosetown most of her adult life. Stacia previously worked as a childcare provider for 13 years. In May of 2021, Stacia joined the Rosetown Dental team and started a new career as a dental assistant. On her days off you can catch Stacia hanging out with her four children at the hockey rink, ball diamonds and enjoying the outdoors.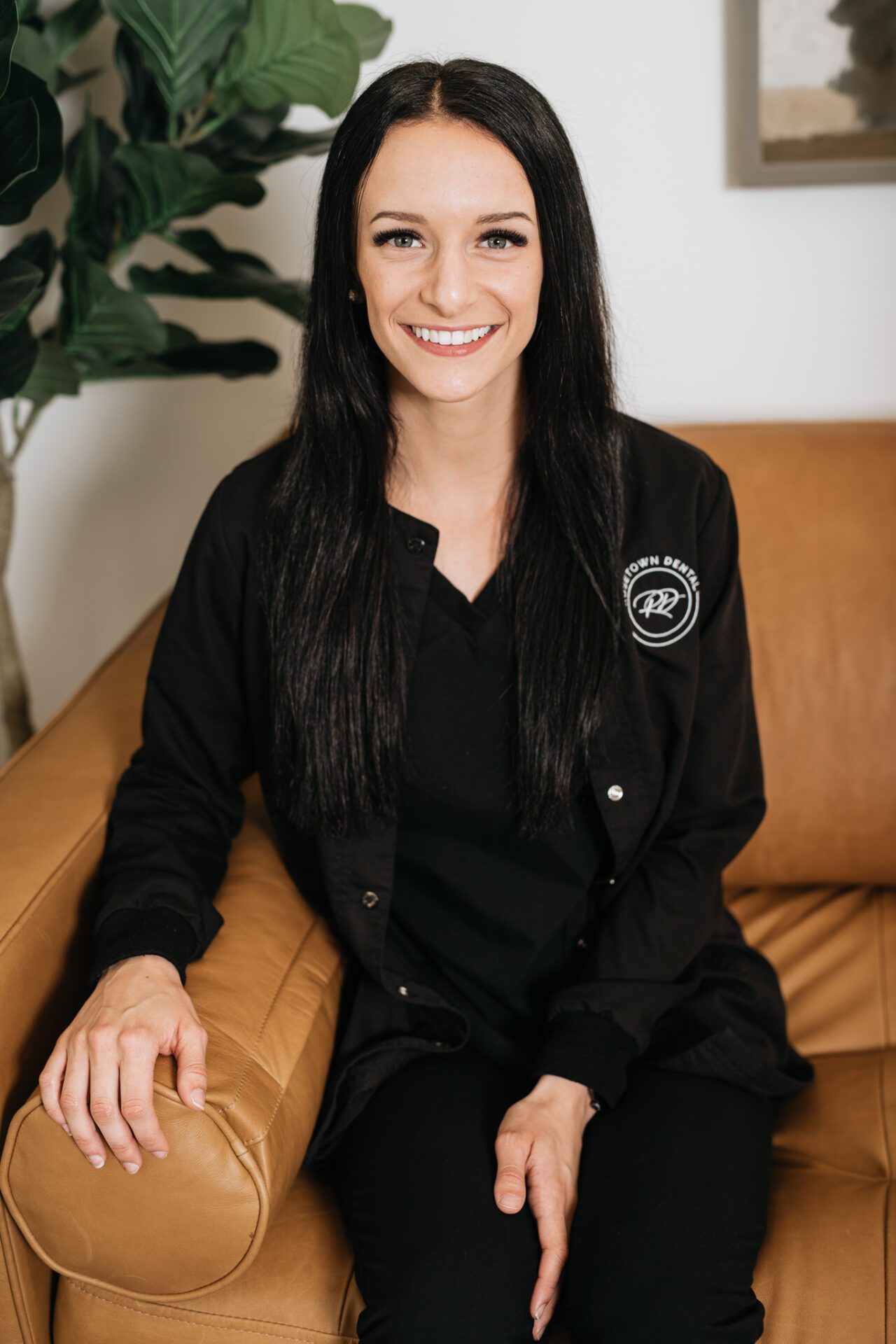 Dakota
Learn More
Dakota was born in Rosetown but grew up in Kindersley. She took her Dental Assisting training at Saskatchewan Polytech in Regina receiving her certificate in June 2022. She moved back to Rosetown to be with her boyfriend, Keaton. She works in both of Dr. Maedel's dental offices, Rosetown Dental and Lifetime Dental. She enjoys being active and spending time with her family and friends!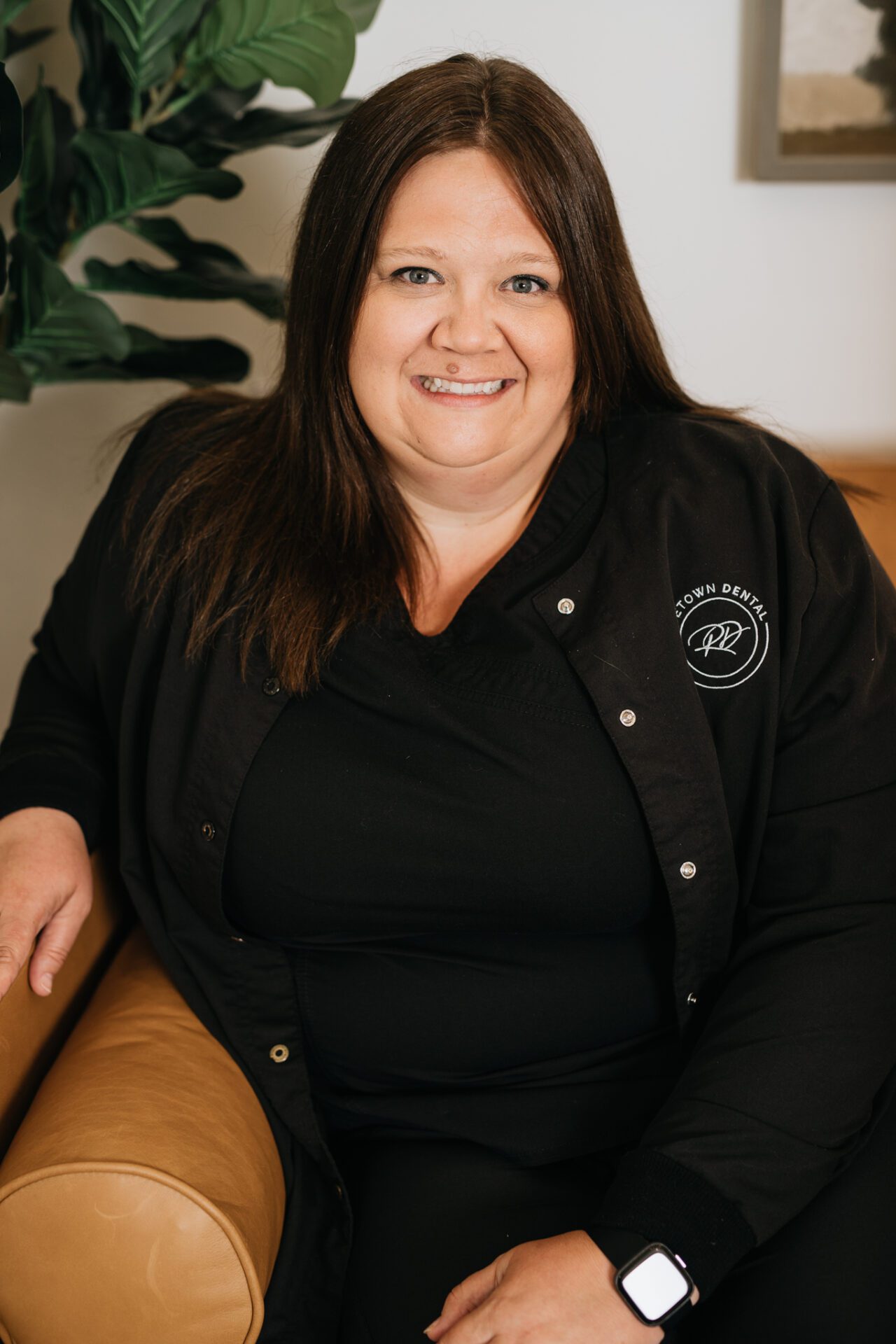 Ashley
Learn More
Ashley was born and raised in Nova Scotia. She moved to Rosetown in 2015 and started working at Rosetown dental in 2016. Ashley can be seen working up front with the administrative team, as well as in the back as a Dental Assistant. When Ashley isn't working you can find her hanging out with friends or at home binge-watching the latest Netflix series.
CUSTOMER SERVICE ADMINISTRATORS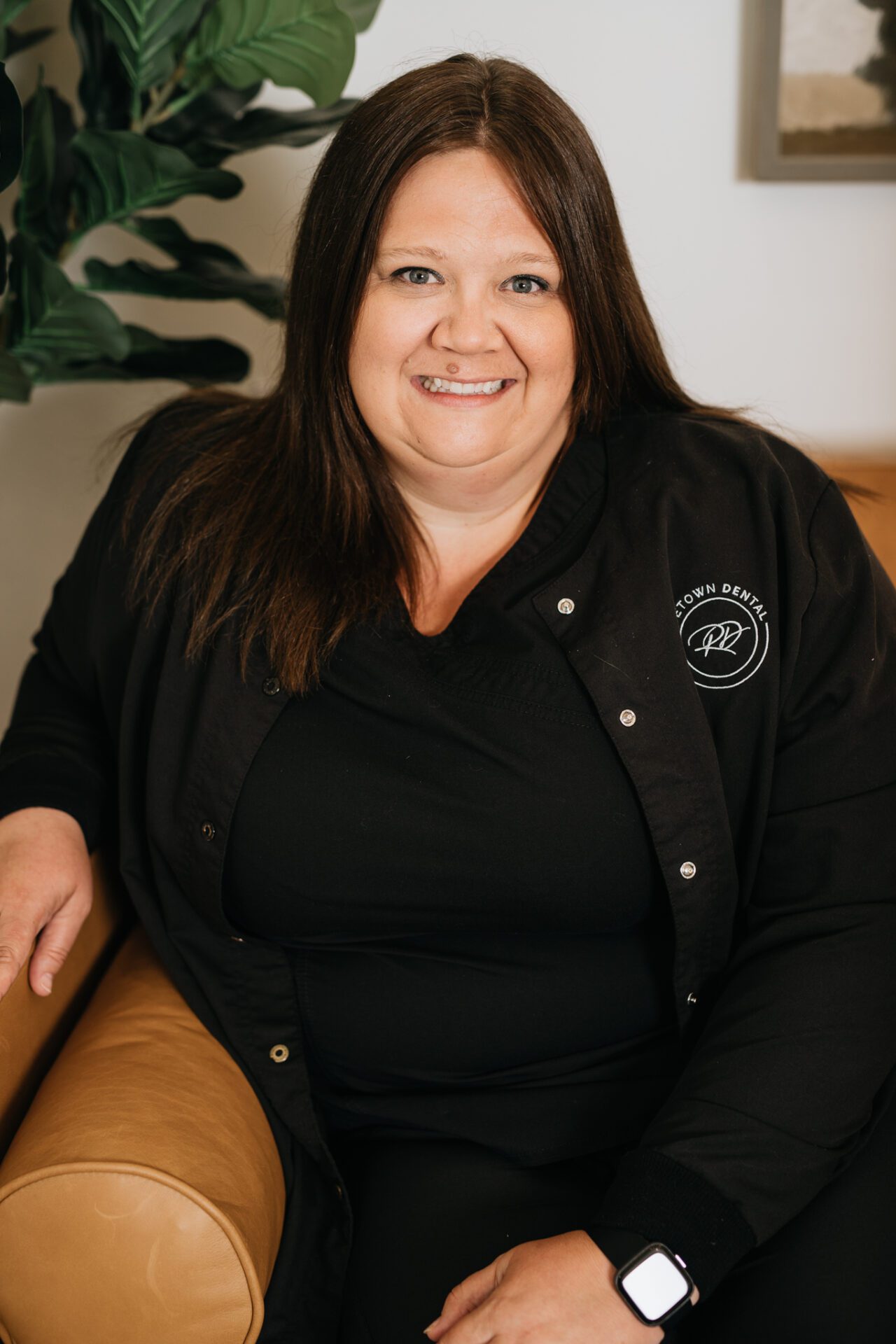 Ashley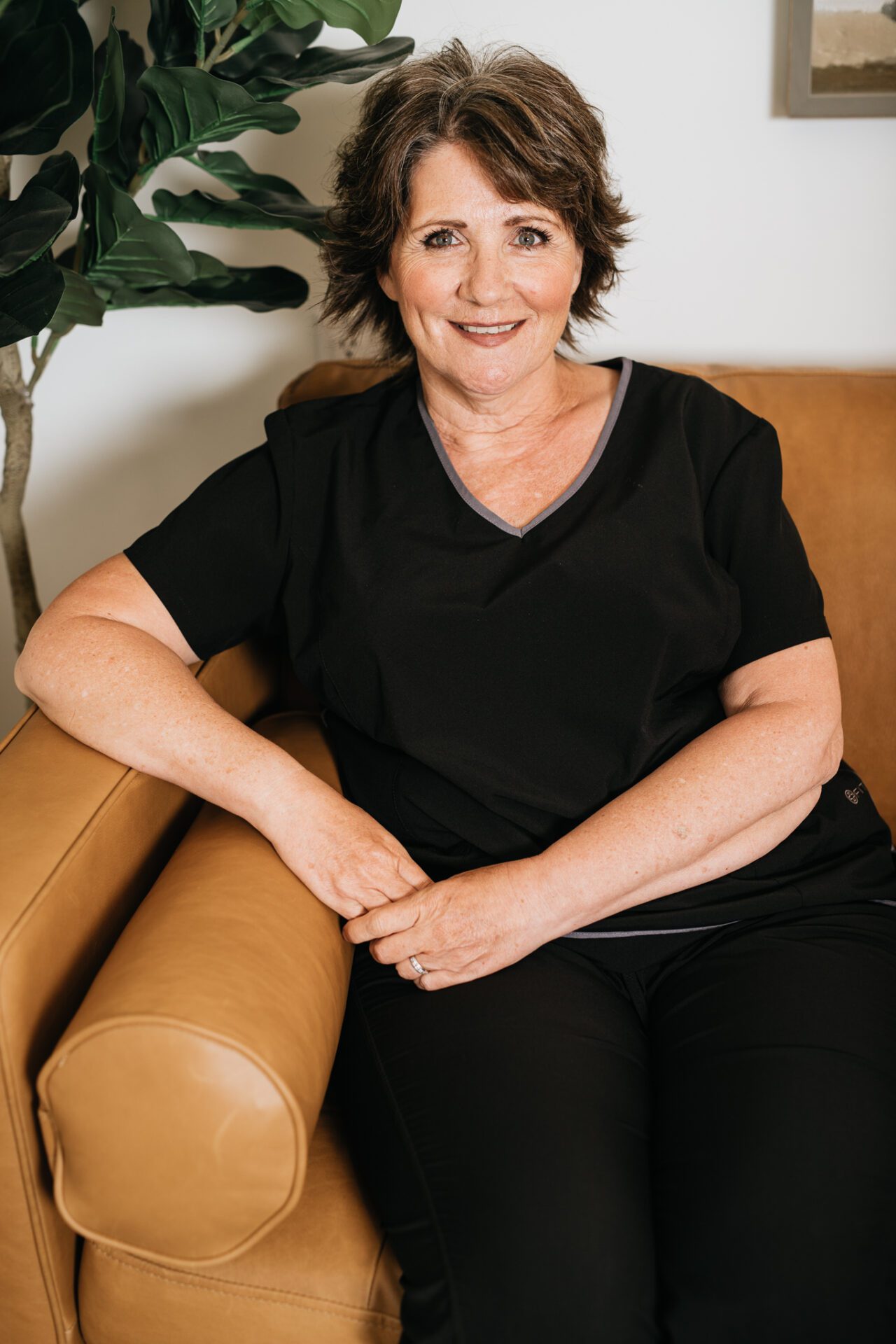 Verna
Learn More
Verna has worked in Rosetown most of her life.  Having worked at various places in town until joining Rosetown Dental in November of 2021. Verna and her husband Dwayne have 3 children and 3 grandchildren.
Our Mission
"At Rosetown Dental we have the highest commitment to CARING for our patients. We believe that every patient deserves the highest QUALITY of care and is to be treated with RESPECT. We are here to EDUCATE our patients, inform them of the best option, and use MODERN TECHNOLOGY and techniques to HELP them be as HEALTHY as possible."
Financial Information
At Rosetown Dental, we offer direct billing to all insurance companies. On the day of service, we send away your claim electronically to your insurance company and the difference (if any) is collected that day. 
Due to some privacy policies, communication with your insurance company can be difficult and we appreciate your patience and your cooperation. We will do all we can to help you with your dental insurance, however, it is your responsibility to understand your dental benefits coverage and we encourage you to ask your insurance company if you are unsure of your coverage amounts.
Your dental health is important to us; therefore, we recommend treatment according to your health needs and not according to your dental insurance company contract, keeping your mouth and body as healthy as possible.
Rebooking and Cancellation
Rosetown Dental considers your booking important and has reserved your booking time exclusively for you. To best serve our patients, we require two (2) business days' notice to reschedule or cancel an existing dental appointment. In lieu of notice, a fee may be applied to your visit.