Family-friendly practice in a beautiful, warm and modern clinic serving Rosetown and area
We are a full-service family-based dental clinic that believes that our patients' needs should always take priority.  We take great pride in using cutting-edge technology and techniques and providing our staff with excellent continuous education. We are committed to excellence and providing exceptional dentistry in a warm and caring environment.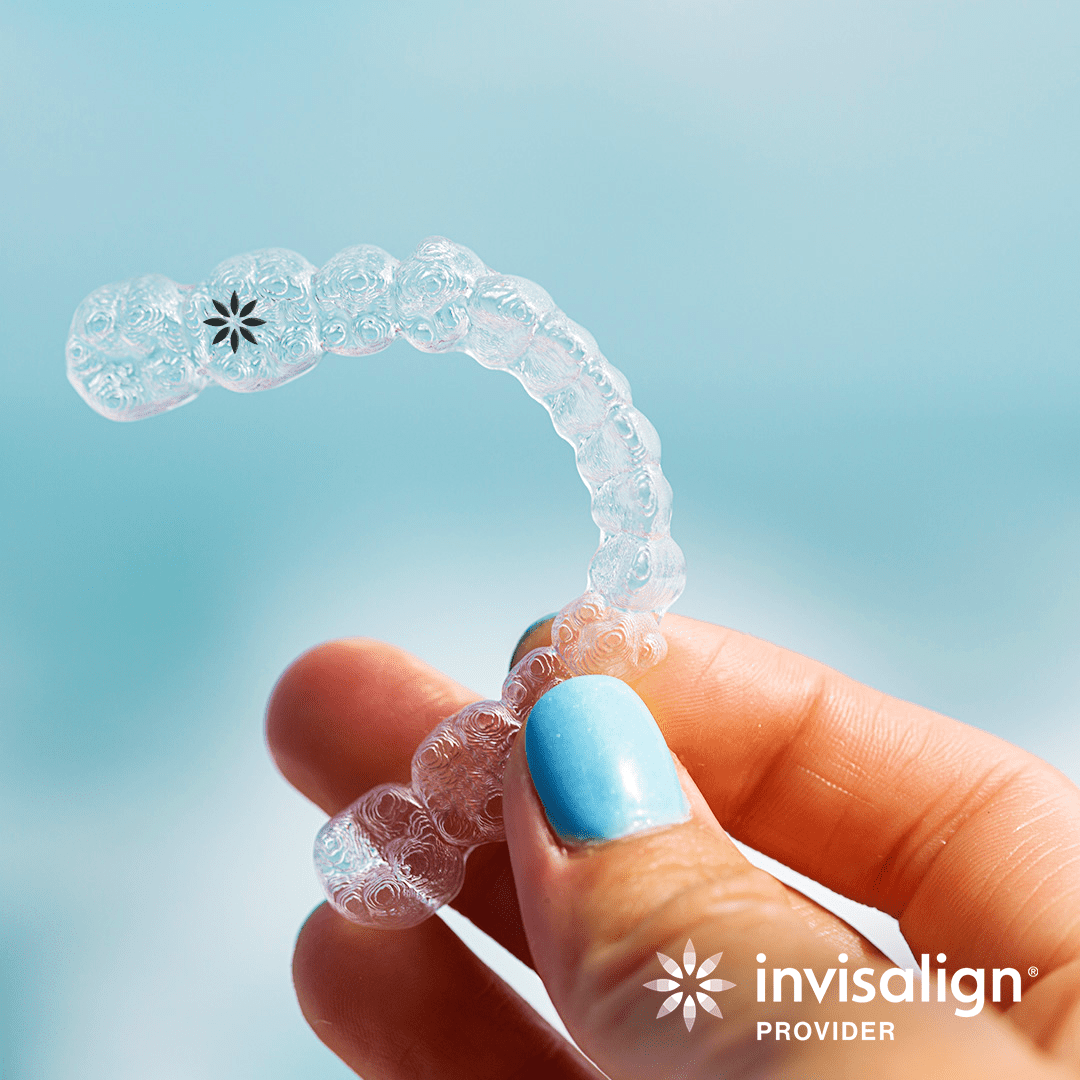 INVISALIGN TREATMENT
As an Invisalign provider with Platinum plus status, we are in the top 1% of all general dentist practices in Canada.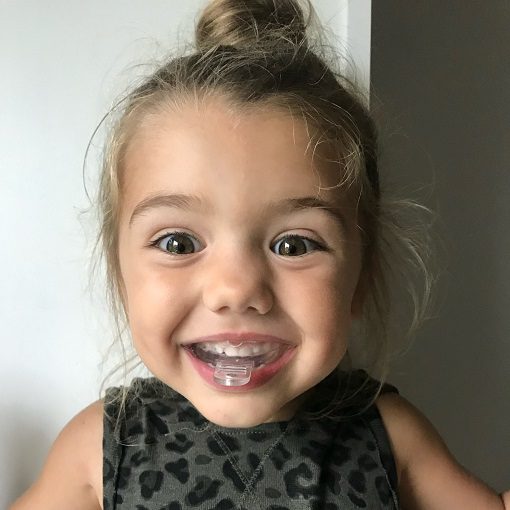 HEALTHY START
An excellent first step to changing habits and promoting sleep for your children.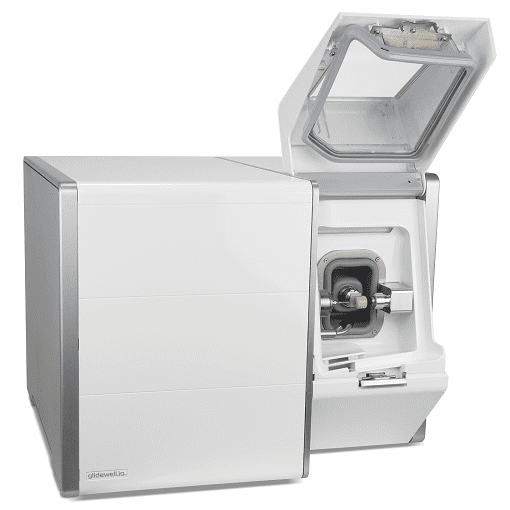 SAME DAY IN OFFICE CROWNS
One-day appointments are available for BruxZir Zirconia crowns (an industry-leading material).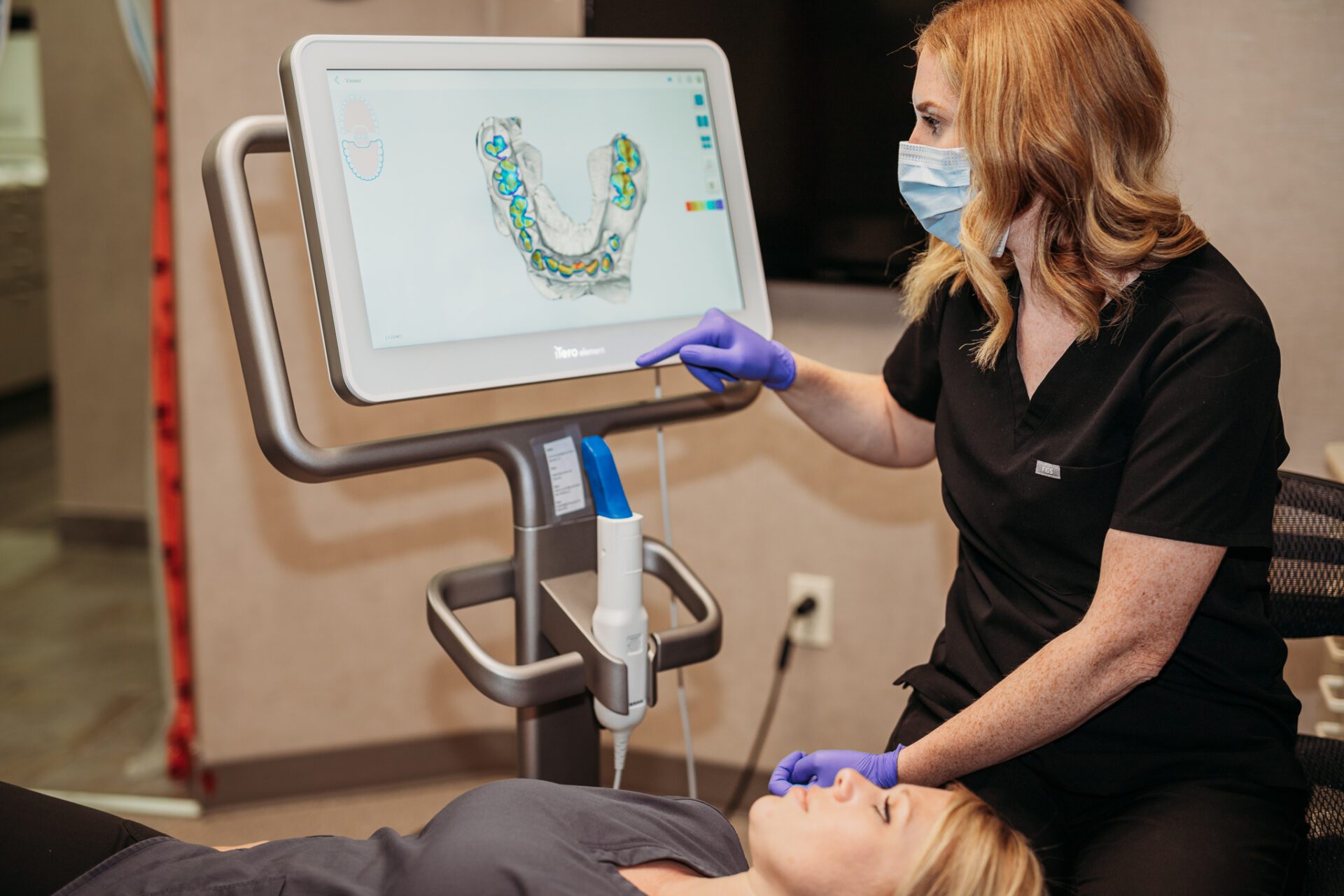 DIGITAL IMPRESSIONS/ORAL HEALTH SCANS
Traditional impressions are no longer required thanks to digital scanning. Digital scanning identifies problematic spots through the use of bite mapping. It is quick, simple, and precise.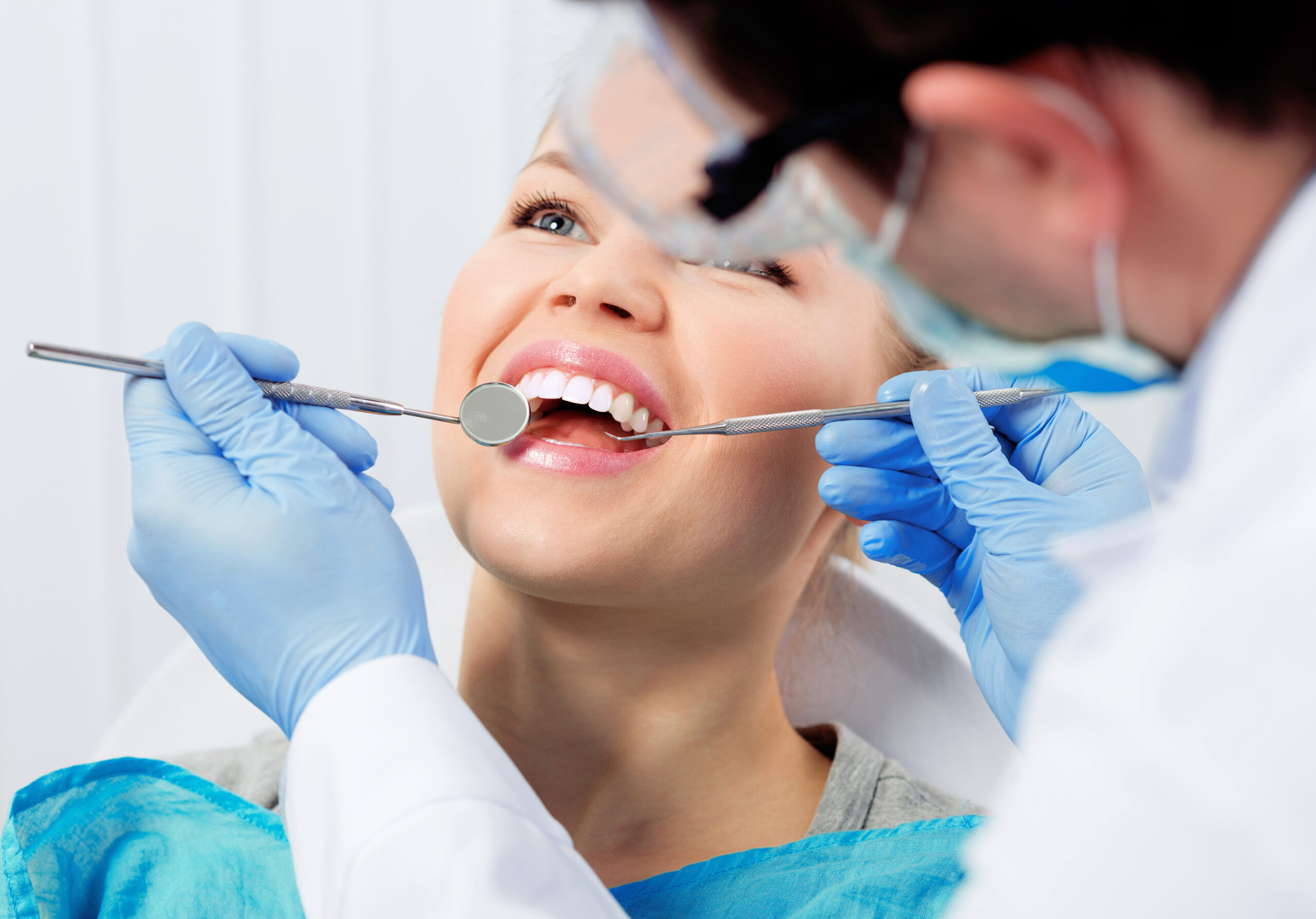 COMPREHENSIVE, THOROUGH HYGIENE
Our hygiene crew is highly qualified with years of experience and ongoing education. We offer customized hygiene services based on patient needs.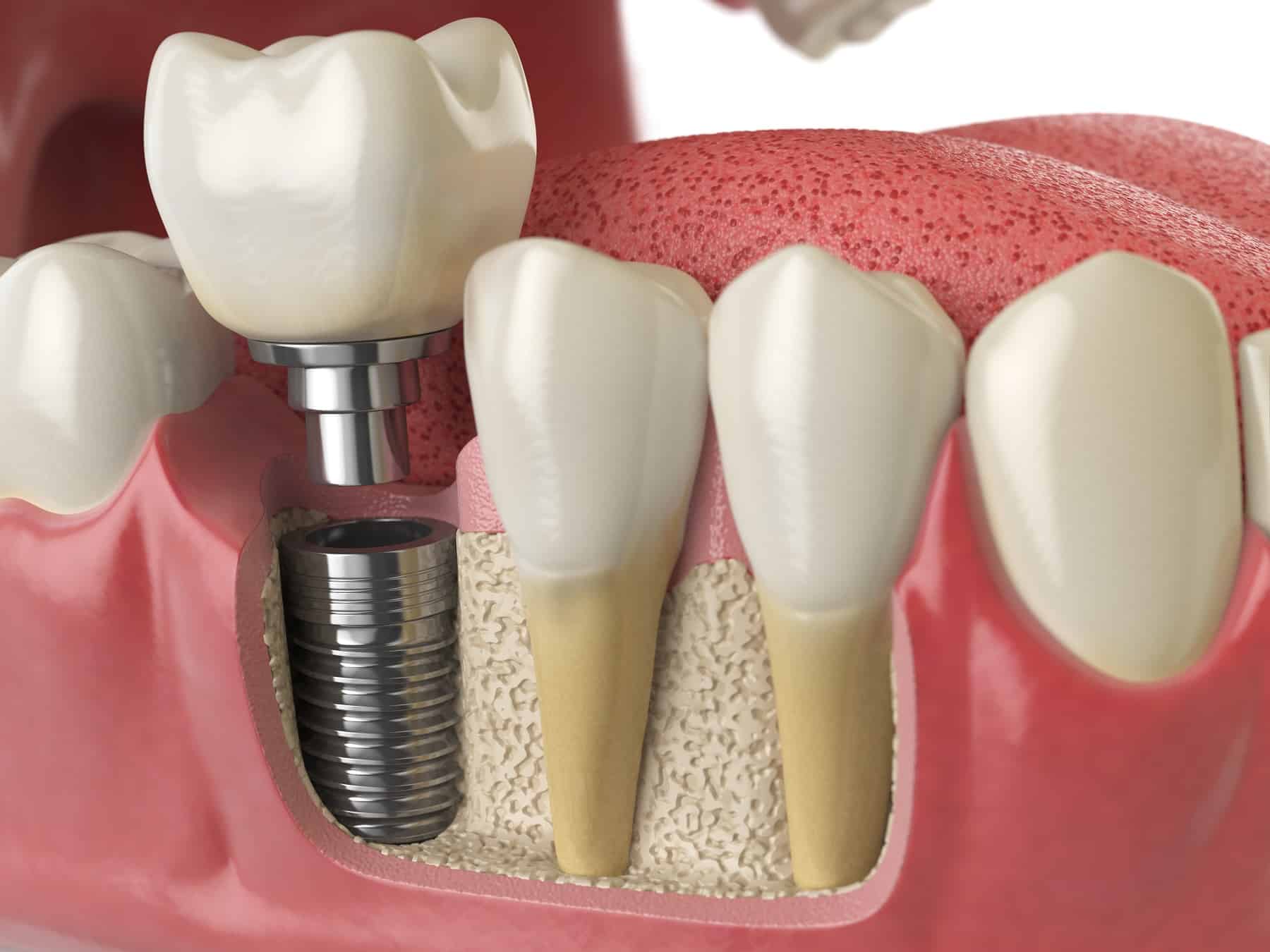 IMPLANTS
We provide titanium implants as an excellent long-term replacement for lost teeth.
I recently had a very bad bonding done on my front tooth by another dentist in Saskatoon. I decided to see if I could get an appointment with Dr. Maedel and she fit me in right away. My whole experience was an awesome from start to finish! I hate freezing and can usually feel work being done, but I felt nothing the whole time. She was great at letting me know exactly what she was doing and didn't stop until my front tooth was perfect. Her attention to detail is like no other and truly appreciated! You can tell how knowledgeable and passionate she is about her job. She also gives you honest opinions on work that should and shouldn't be done. I've been told my front teeth need crowns or veneers for a while now to look good and that's not the case because they look perfect after my appointment with her! I will definitely be switching dentists!
Thanks again Dr. Maedel! I highly recommend checking her out!
- Christie A
Dr. Maedel and her staff are great! I have gone to her for many years and continue to go back but what really impressed me was the patience that she and her staff had with my kids who are 3. They were still "unsure" of the dentist so her team took the time to show both kids all the tools and how each one had a different job when cleaning their teeth. They both walked away loving the dentist and can not wait to go back! Dr. Maedel and her team go the extra mile to ensure everyone walks away happy. I would highly recommend Rosetown Dental!
- Alysha R
Yesterday was the best dentist visit I have had since Dr. Reikman was there. Dr. Bertsch is extremely careful as he works.
My top wisdom teeth had started bothering me so my appointment was to figure out what was wrong. I am so glad that he was able to remove them yesterday instead of making another appointment. It was so easy and fast. Thank you very much Dr. Bertsch for an amazing visit. I would definitely recommend Rosetown Dental!!
- Jasmine F
Dr. Maedel and her staff are incredibly knowledgeable and provide next-level service. I live in Saskatoon and make the drive to Rosetown specifically to see Dr. Maedel and her team for cleanings, exams, and all major dental work. The team is very caring, and gentle, makes you feel comfortable, and listens to your needs. I would 100 percent recommend Dr. Maedel and the team.
- Sarah J
Dr.Bertsch was absolutely wonderful. I had a wisdom tooth that was rotten and causing me pain. I am a big baby when it comes time to visit the dentist. The staff here is absolutely amazing and make you feel very comfortable. Very friendly environment.
- Aimee M
Dr. Maedel and hygienist Denise have been amazing, always making going to the dentist such a good experience. I also recently had a filling by Dr. Bertsch and he was very calming and gentle. I'm so happy I made the switch to Rosetown Dental.
- Keri H
I have been seeing Dr. Maedel for three years. She is empathetic, gentle, and thorough. It is great to be able to see a good dentist locally instead of driving to the city. I would recommend Rosetown Dental to everyone.
- Kendal M
I had four teeth extracted yesterday. I am a chicken when it comes to dentists. Rather face a man-eating lion,however she made me feel very comfortable. Things went as smooth as glass. Highly recommend and pricing was great as well. I will be back to have the rest of my extractions done. Thanks soooo much.
- Kevin I
Dr. Bertsch is hands down one of the greatest dentists a person could see. He is extremely kindhearted and really takes the time to explain the procedures to you and why they're beneficial or necessary. It is very obvious that he is in this field of work because he truly loves what he does. Chris has such a delightful and refreshing sense of humor that puts you at ease. Who thought I would be laughing so hard in the chair of a dental office?? Not me, that's who! The ladies in the office are also very friendly and welcoming! I'd come back sooner but this mouth is cavity-free and I'm almost disappointed. Keyword: ALMOST
- Grace M
Staff was very professional and courteous with all of my dental needs. Dr. Maedel was very gentle with my wisdom tooth extraction and made it a comfortable experience. I have been back for several appointments since for various dental needs and have been pleasantly satisfied with all operations.
- Jessica K
Dr. Maedel and her staff are amazing! They are friendly, patient, and accommodating. She did my Invisalign and crowns and I could not be happier with my results 🙂 Highly recommend!!!
- Tamara
I have been seeing Dr. Maedel for a few years now and she is fantastic. Have had basic dental work done such as cavities, check-ups and cleanings and also completed Invisalign treatment with her. My teeth were terribly chipped and crooked before and she fixed it all! She is very professional and knowledgeable. I would highly recommend.
- Daniel E
Top-notch treatment. Sympathetic to my fears which I greatly appreciate. Awesome hygiene services - gentle but thorough. Currently doing Invisalign and could not be happier!! Love Dr. Maedel, she gives quality treatment every time.
- DS
Had an emergency repair and was very impressed with the speed and care provided. Quick service and meticulous attention to detail. Very pleased.
- Dan E
Denise has been my hero and my angel when it's come to dental care! I'm so deeply thankful for all her knowledge, experience, compassion, and advice. I never could've made it through a lot of things if it wasn't for her. I'm forever grateful. Andrew is without a doubt the best dentist I've ever had. Wow! Went in today shaking as a serious dentalphobe with a crazy fear of freezing needles and walked out actually really looking forward to my next appointment in a couple weeks.
- Jackie P
Dr. Maedel and Brittni helped make my girls first dentist visit fun! They are both wanting to back!
- Carly N
Krista is the best dentist I have been to! She makes you feel so comfortable, is up to date on all the newest and most innovative technologies and skilled in all areas of dentistry. I would recommend Rosetown Dental for any of your dental needs.
- Sarah J
Dr. Maedel and the staff at Rosetown Dental are awesome. Very friendly, super accommodating and great with kids. They make you feel at ease! I highly recommend this office!
- Samantha L